The idea was to create bright and colorful designs for men's and women's jersey inspired by Hawaiian nature and flower
s.
Men's jersey with Ginger pattern.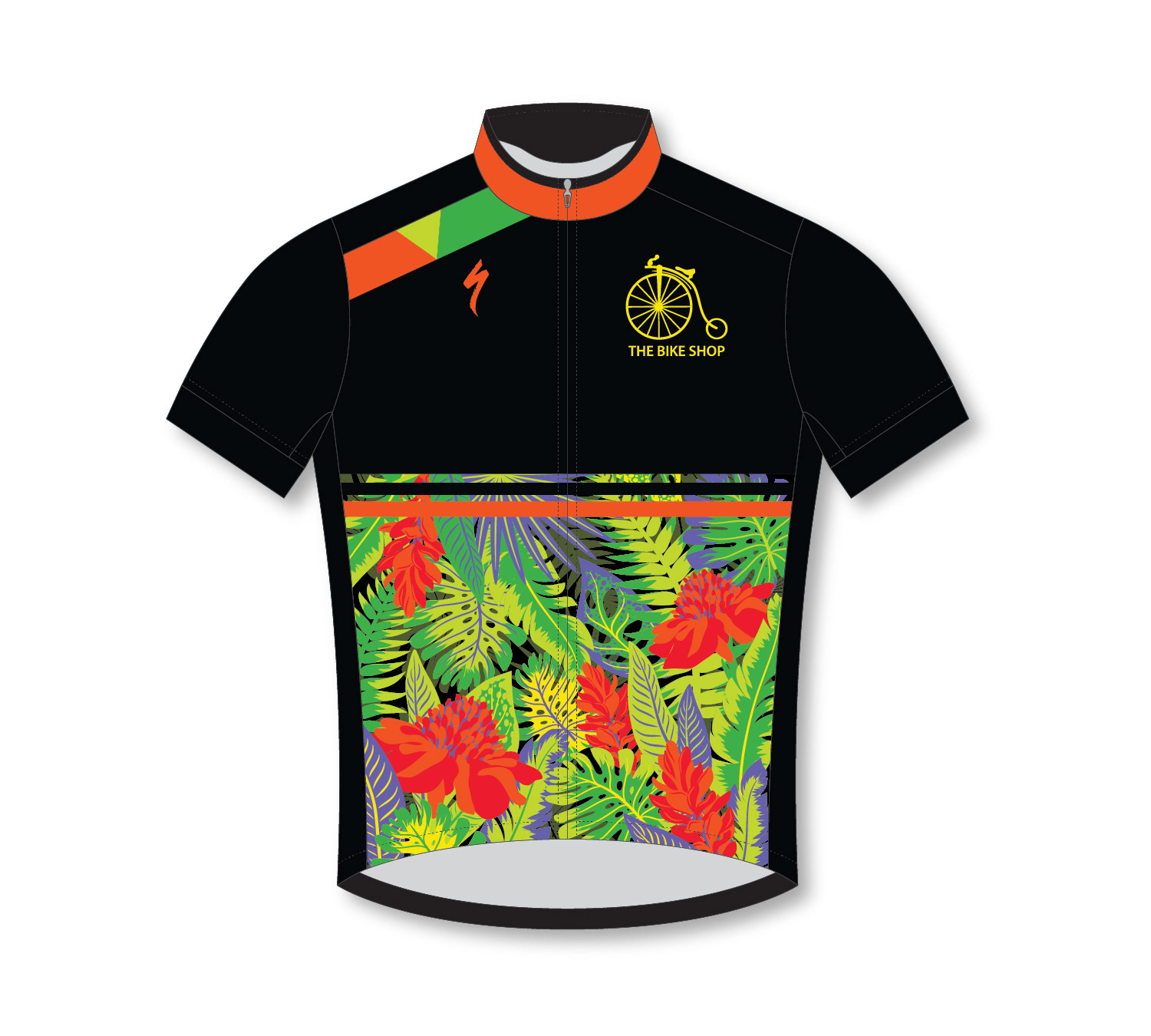 The pattern design was created by me especially for the jerseys, sketched and vectorized.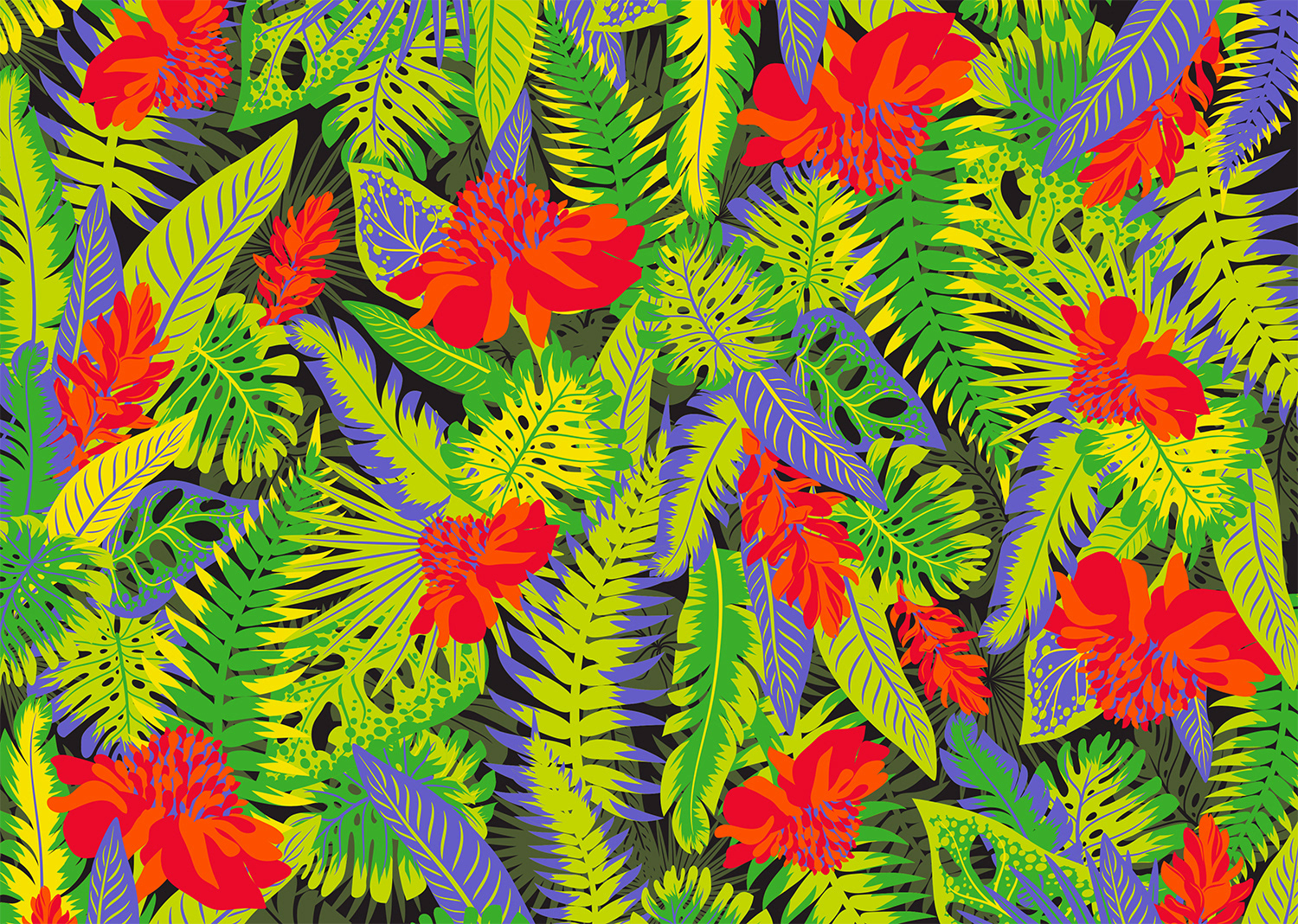 Print setup for Specialized print company.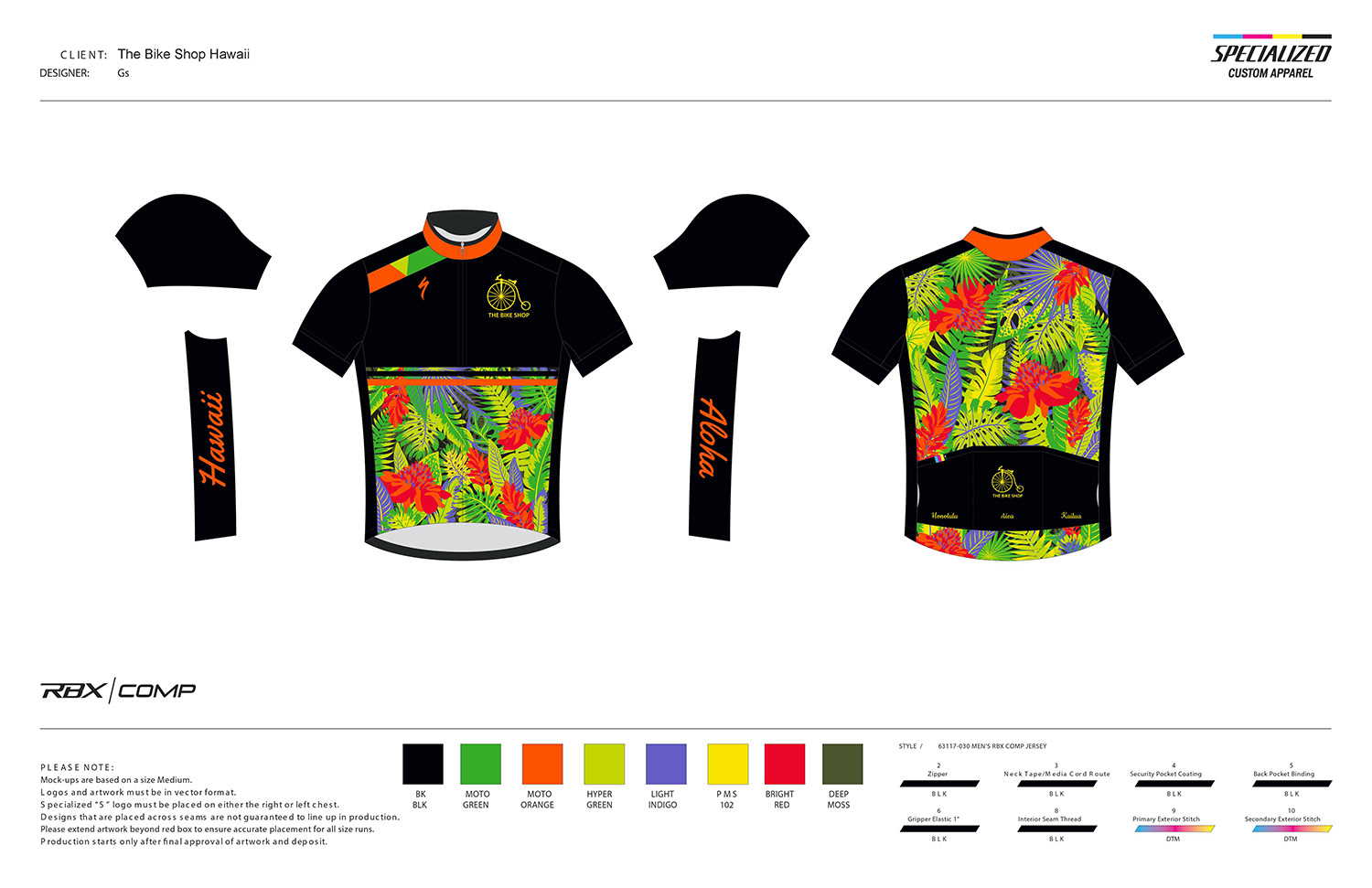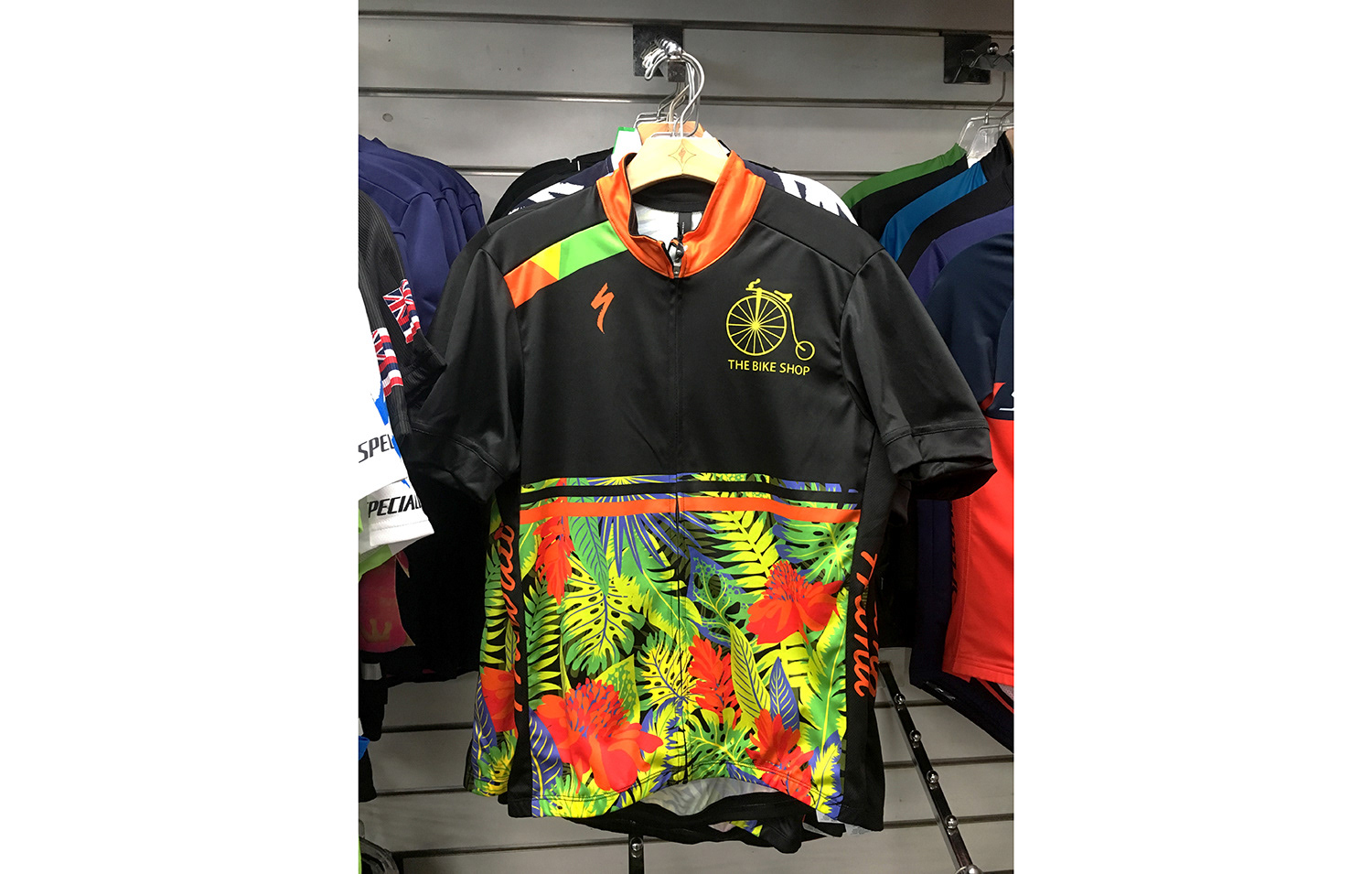 Women's jersey with hibiscus pattern on it.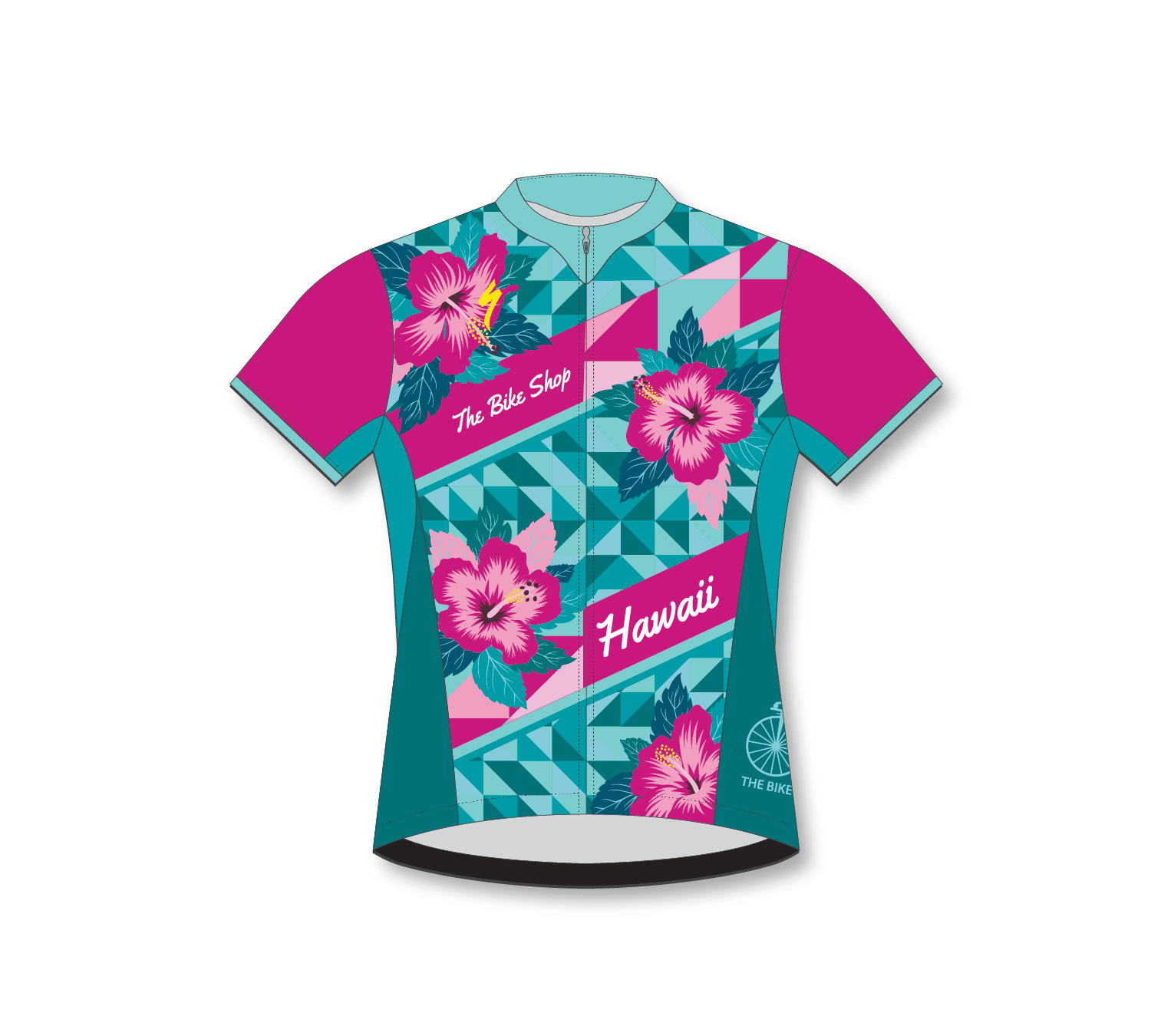 I created a few variations for the flowers so design look alive.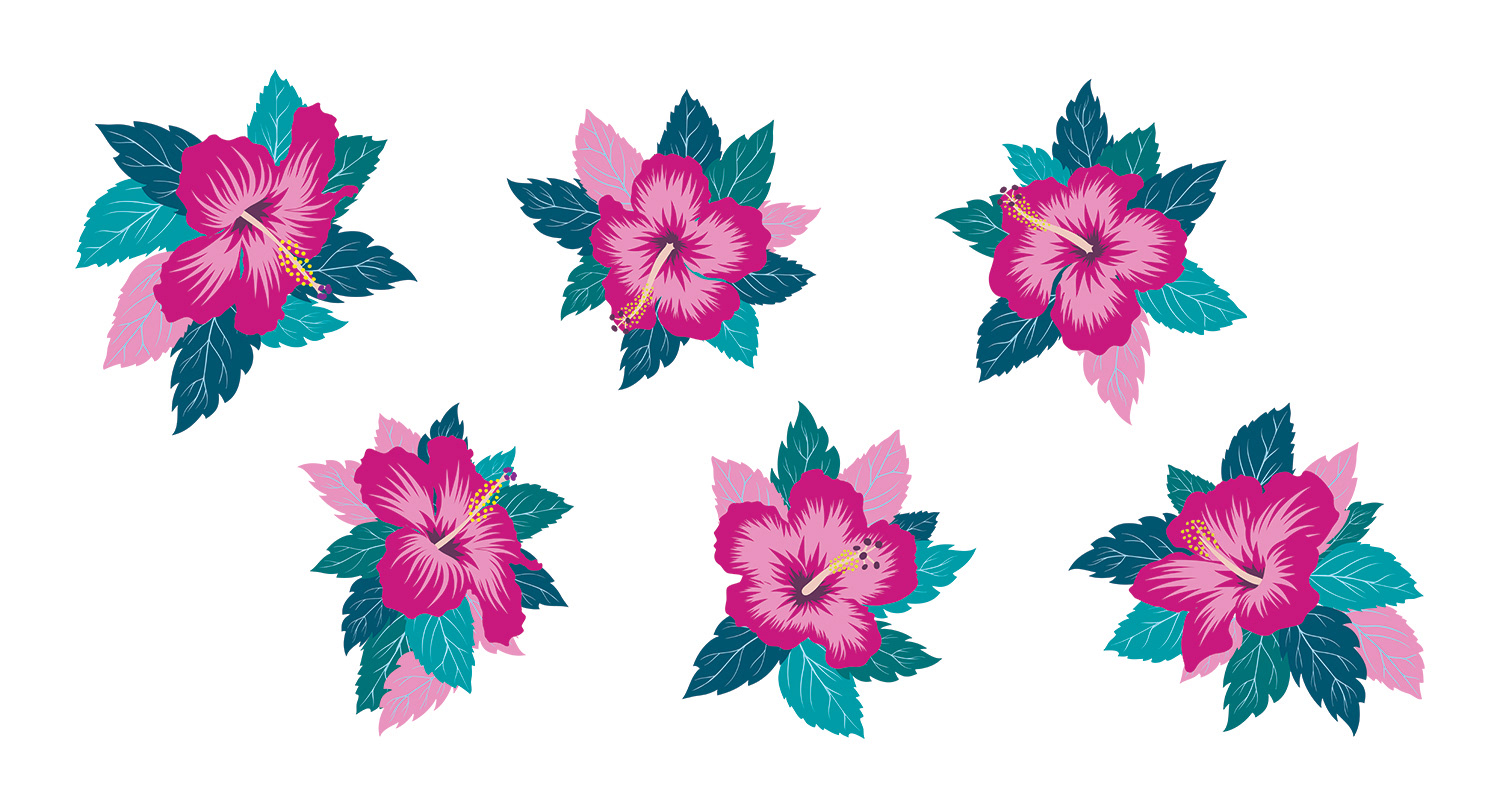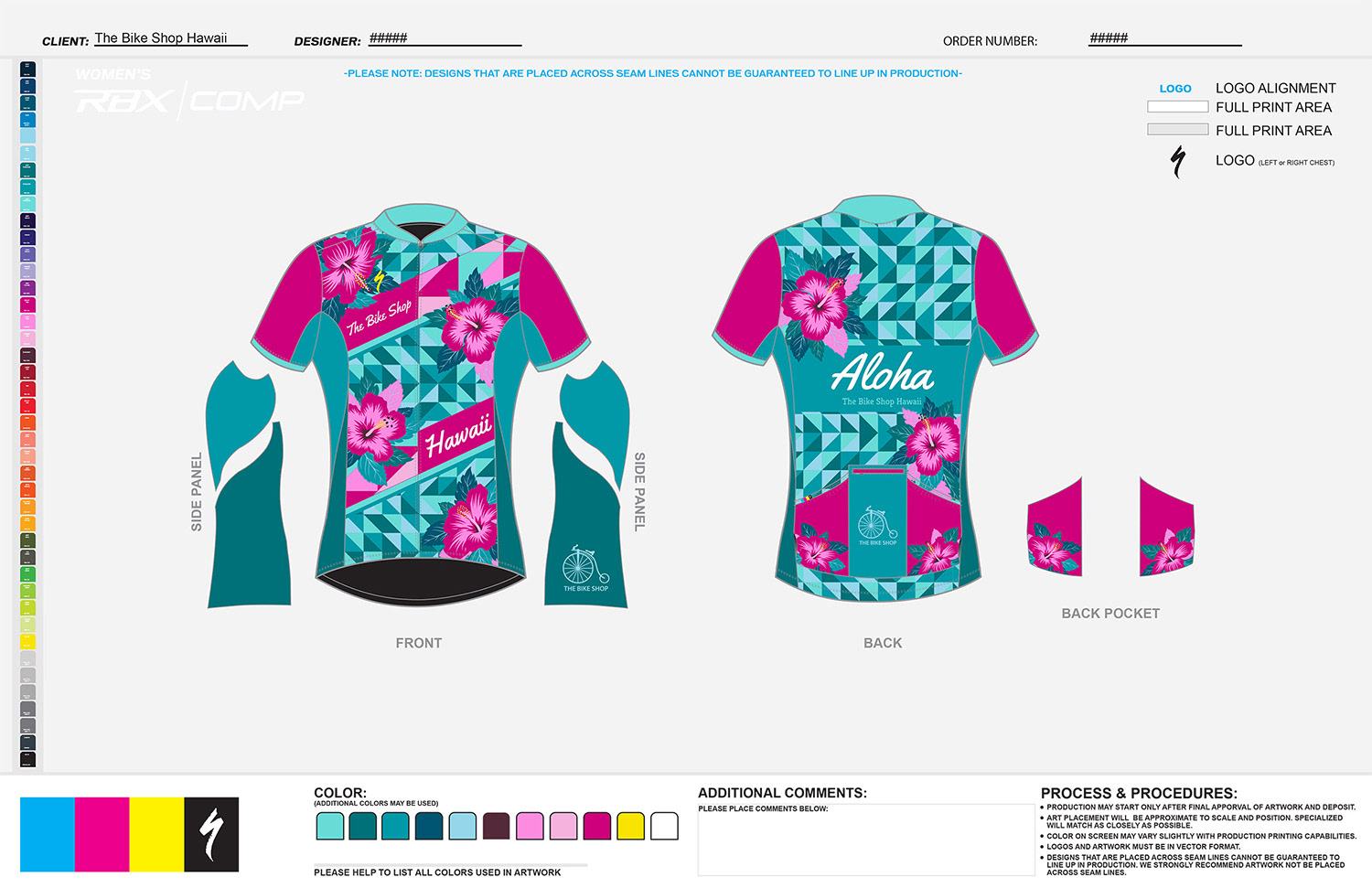 Real jerseys are coming soon to The Bike Shop.